From Cinderella to a princess. This is the power of a shoe. A good pair of shoes can completly change the look of an outfit. But is a shoe just an acessory or a way to find a charming prince?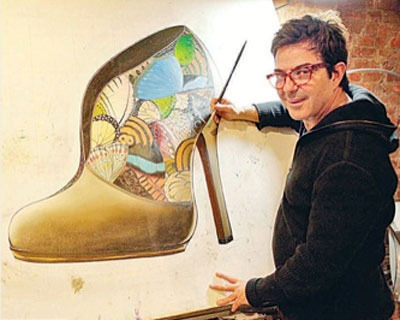 For the artist Helio de Sousa, a shoe means much more than an accessory, a shoe in his hands becomes art. "I was returning from a yoga class when I saw Andy Warhol's painting
Boot
published in a newspaper. At that moment I realized that the "Shoe has soul", Sousa said to
Bla
.
Helio de Sousa's audacious, witty, and profound paintings will be exhibited from July 25th to August 24th at the Banco do Brasil branch located at 11 West 42nd Street in Midtown Manhattan . "Shoe Has Soul" is an exhibition that brings together the most recent of Sousa's paintings.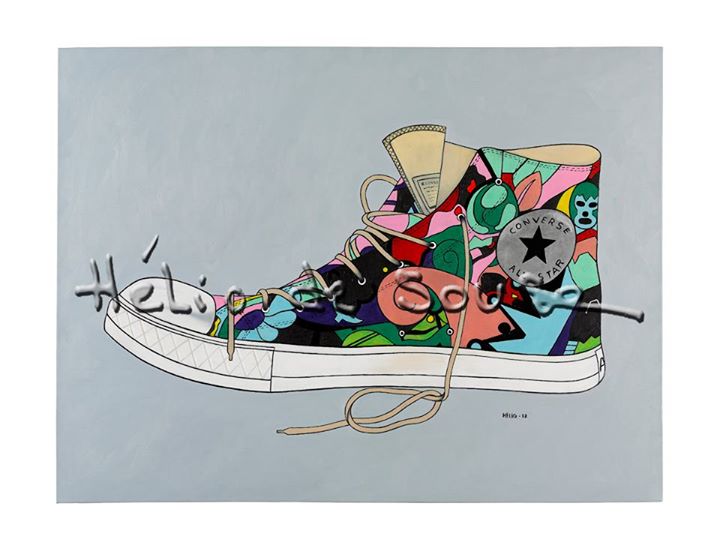 Bla- First of all, we need to start with this question. I know that Andy Warhol's painting "Boots" was your biggest inspiration, but why have you decided to paint shoes?


Hélio- I looked at that painting in the newspaper noticed that the boot looked like a person. I saw Andy in that shoe. For me was a kind of self-portrait: he was that boot. After that I realized that I can picture someone through the design of a shoe.

Bla- I know you come from a small town in Minas Gerais, Brazil . How does it feel to see your paintings in a big exhibition in New York City?

Helio- The place where my paintings are exposed is not the most important thing. I put a different feeling in every painting. Art is not just an expression, a good artwork needs to make you feel something. That's my goal. I want people to understand every feeling that I put on my canvas, so they will be able to understand me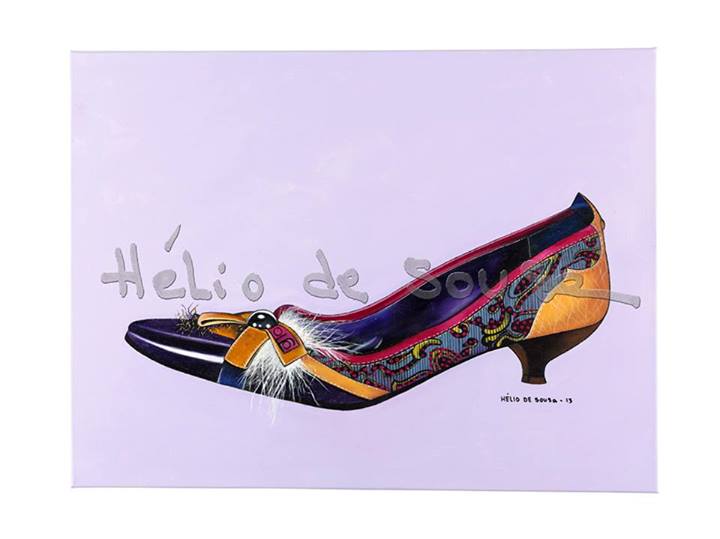 Bla- High heels or Havaianas?

Helio- . Shoes represent you, so your choice depends on your state of mind.

Some people have more charm in havaianas than in high heels. You have to marry your shoes. They have to give you self confidence, you need to feel comfortable with them.

Bla- After all of your success, what else does Hélio Sousa want? To conquer the world?!

Hélio- I think that the most important thing is to not lose my passion. I want to continue painting shoes. I also want to display my frames in a big public place. And, of course, I want public recognition.I would like people to talk about my legacy- want to leave my mark in history.
"Being that I was Salvador Dali's agent for over 40 years and friends and business associates with Andy Warhol
.
I feel that Helio de Sousa's work exemplifies the tradition,
of high quality pop art."
Julian Von Heisermann
b
y BlaBlaBla NYC PR girls
Mai Dornelles - Journalist
Mirella Afonso - Creative Director
Images: Helio de Sousa's archive