Today, Bla is deliciously 'índulging' our Bla Penne alla Caprese moment! #espetáculo!
It's a super easy receipt and takes only 20 minutes to get it done! Bla NYC girls are sure that your 'date' or friends will love it! # a special # casual #delicious #touch #for #A #dinner #with #love #or #friends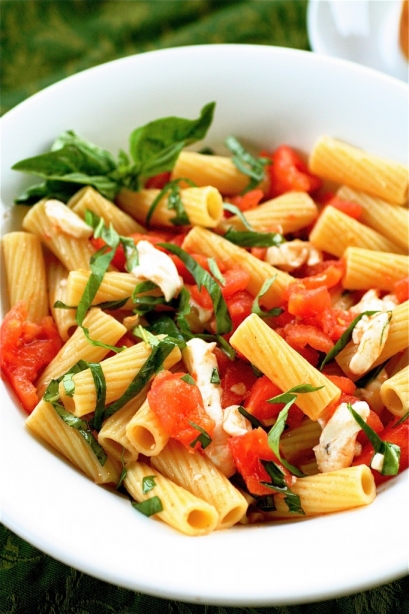 Recipe Summary
Recipe Servings: 5 portions
Recipe Preparation Time: 0 minutes
Recipe Cook Time: 11 minutes
Ingredients
3-4 medium tomatoes, cored, seeded, diced
1 clove garlic, finely chopped
1/2 teaspoon sea salt
1/3 cup Extra Virgin Olive Oil
1 pound penne
6 ounces fresh mozzerella, diced
Instructions
Combine the tomatoes, garlic and sea salt in a bowl large enough to hold the pasta. Pour the Basil Extra Virgin Olive Oil over and toss. Let the tomato mixture rest for 1-2 hours.
Cook the penne in a large pot of salted boiling water, until al dente. Drain and transfer the pasta to the bowl containing the tomato mixture. Add the diced mozzarella and toss with the penne while it is piping hot, so it melts into the uncooked tomato mixture. Using a handmade mozzarella makes for a very special
treat.
Creative Director Mirella Afonso
BlaBlaBla NYC